Cycling trips, especially foreign ones, have been a bit thin on the ground lately thanks to COVID but when Droidy and I were asked to help support Cure Leukaemia's London 2 Paris as HotChillee ride captains we both jumped at the chance.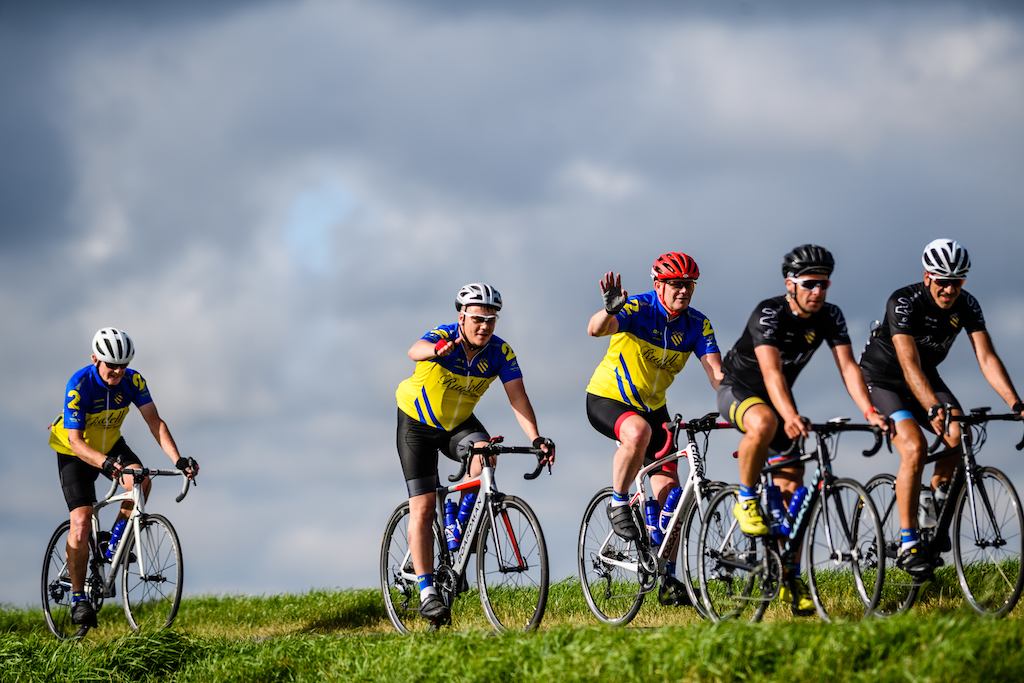 We were both asked to cover the back of group 3 (the slowest group) for the duration with Andy Newton keeping a very tight ship as lead captain. I thought "great, 3 days soft pedalling, chatting to people and enjoying the French countryside". How wrong I was, by the end of the first day I was physically and mentally exhausted!
Helping the riders, some quite new to cycling, navigate the course, keeping them together, helping with bike handling, gearing and most importantly keeping them safe was tough.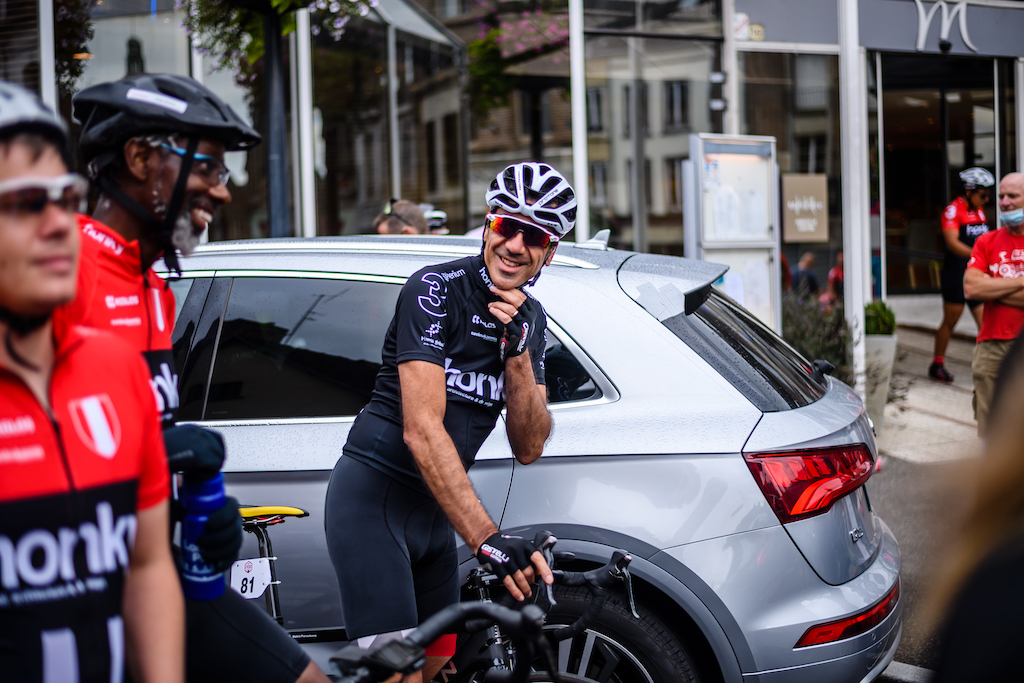 Day 1 – London to Calais, 127 KM, 1,177 m, was the toughest as we had a train to catch, missing it would have been unthinkable, so we really had to keep the troops moving and thankfully we made it.
On the other side we were taken to a nice hotel for the night with a great buffet dinner and some end of day banter.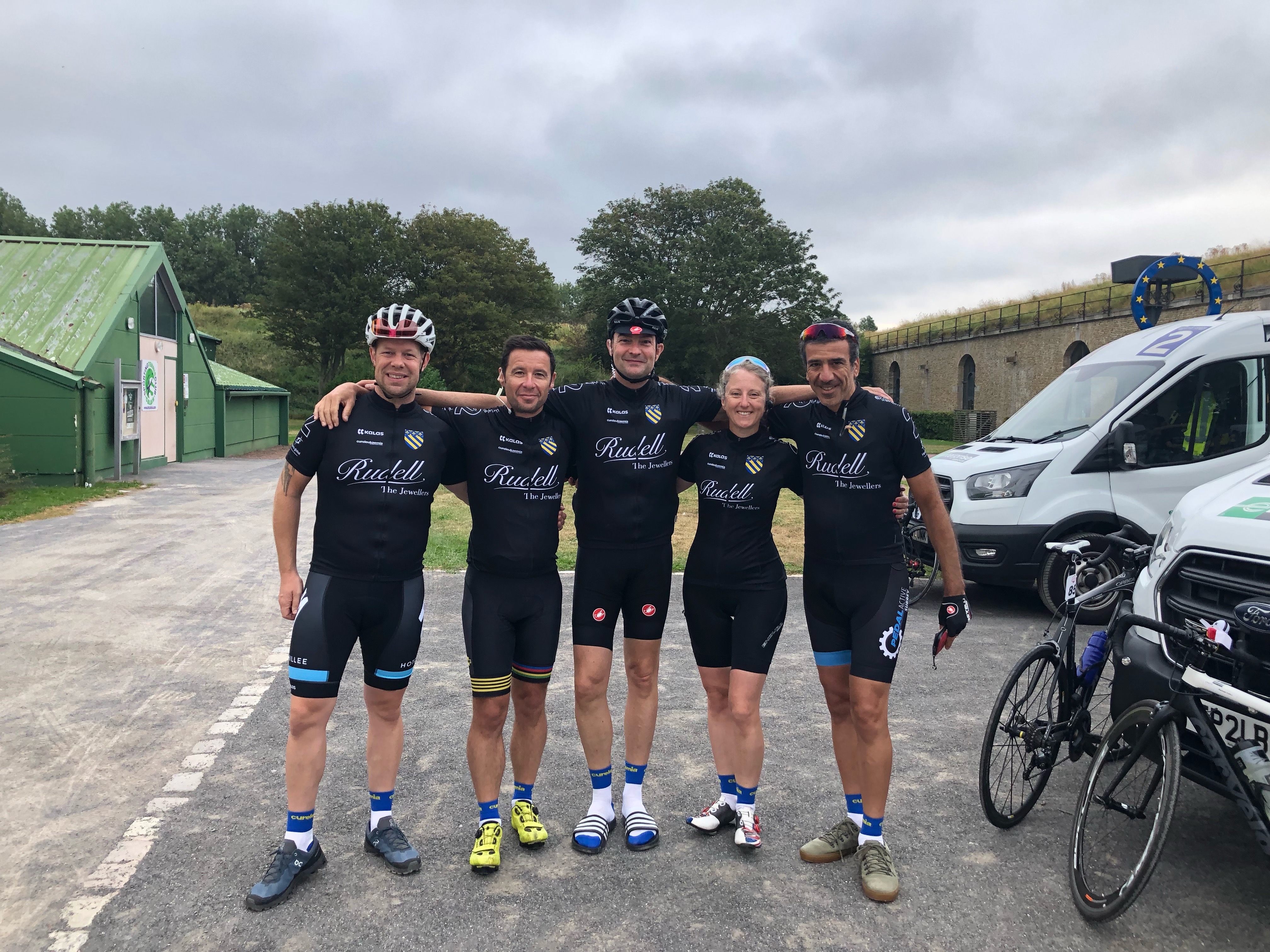 Day 2- Calais to Abbeville, 135 KM, 1,143 m, was equally tough, riders a bit stiff from the previous day but you could see the early signs of improved confidence in all of them. It was the longest ride and we had to work hard again to keep it all moving safely.
Hotel was ok, dinner was chicken…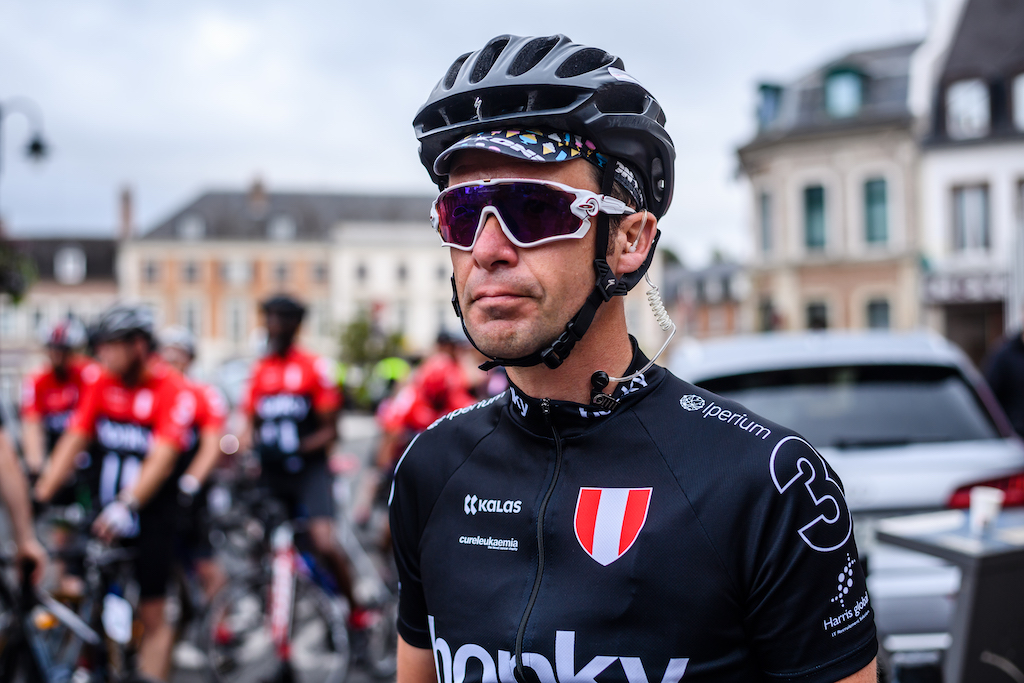 Day 3 – Abbeville to Beauvais, 155 KM, 617 m, was amazing, we kept a tight peloton, rider confidence obvious even in tough side winds. For the last 20KM we joined all the groups together and Jonny (lead ride captain) put us on the front, what an unbelievable experience…looking back and seeing all those riders, support vehicles and out riders was just amazing.
Thanks to the amount of time group 1 spent at the bar during the final pit stop there were several unauthorised "pit-stops" making things interesting, but we got them all safely to the end.
Hotel was like something from the other side of the Iron Curtain, dinner was chicken….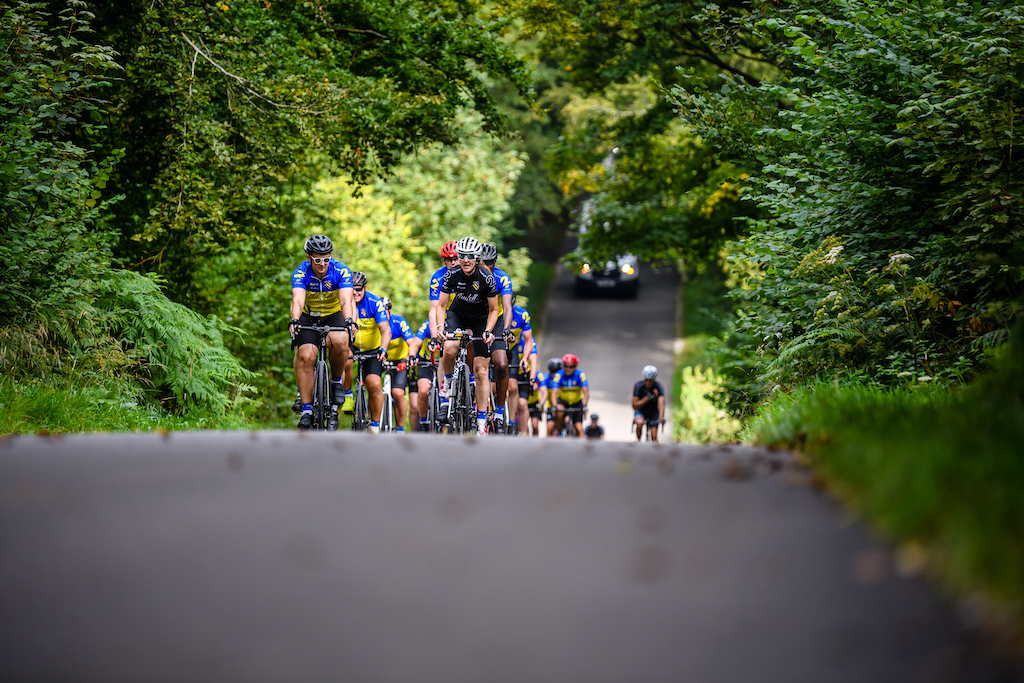 Day 4 – Beauvais to Paris, 100 KM, 840 m, our last day in the saddle, the route was amazing, some unbelievably smooth tarmac, great weather, and great camaraderie. You could see the riders were relaxed and enjoying it more than ever with the end in sight.
For the last 40KM into Paris we joined all 3 groups to ride in as one peloton, fully supported as usual with our French outriders (what an amazing bunch), police, and our mechanics and medics.
The setting could not have been more perfect, riding into the Parc du Champ de Mar on a warm and sunny Sunday afternoon was just unforgettable. The outpouring of emotion was overwhelming, I still choke up thinking about it now.
Hotel was fantastic, dinner was chicken..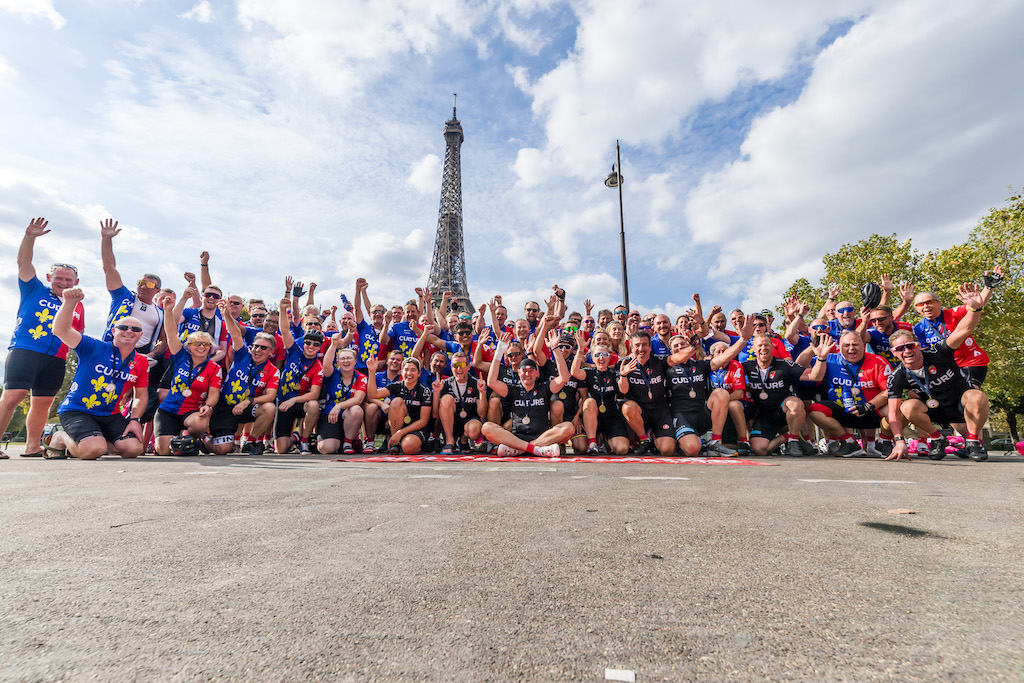 I met some amazing people along this journey, world renowned doctors and scientists at the very top of their fields, cancer survivors doing their bit to help others, people with incredible stories to tell. Real heroes going well out of their comfort zone to help others survive a very cruel disease, like this man: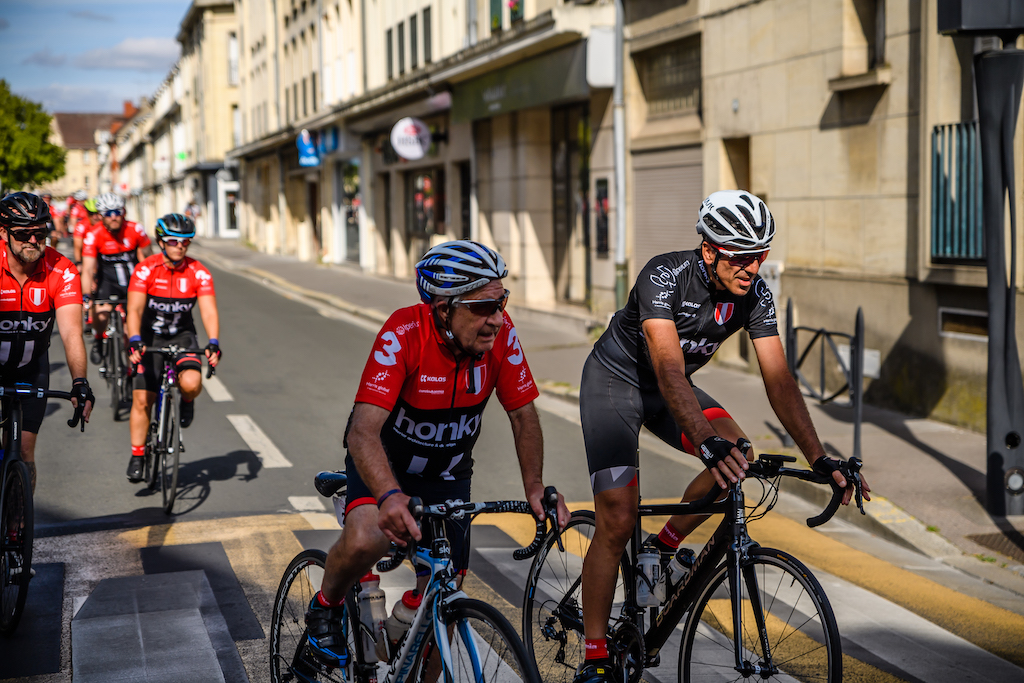 Gio is 79 years old, he has done 12 L2P events to help raise money for this noble cause, yes, he struggled a lot, yes, he had to spend a bit of time in the support car and yes, he was helped up the steepest hills, but he put absolutely everything he had into making sure he got to the finish line!
The Hotchillee organisers, Jane and Charlotte, were just amazing, making sure this went smoothly was an incredible effort. How they got up on Monday morning and drove back to Esher I will never know. The medics and mechanics were great too with Graham's sense of humour keeping us going.
The Cure Leukaemia crew were amazing too, keeping us fed and entertained throughout the 4 days, another great bunch of people.
The trip back was very smooth, only a single change at St. Pancras, and bike ready to be picked up in Esher. Finally got home, feet up, cuppa tea…dinner was chicken!
There were many moments I will remember for a very long time, new friends I hope will keep in touch, but from a purely cycling perspective being paced back into the peloton after helping a cyclist with a mechanical by two motorbike out riders in Paris at full tilt will stay with me for ever…shame there isn't a Strava segment at that point because I know the KOM would have been mine for a very long time!
I feel privileged to have been asked to join this magnificent event, should they ask me back I would jump at it without hesitation.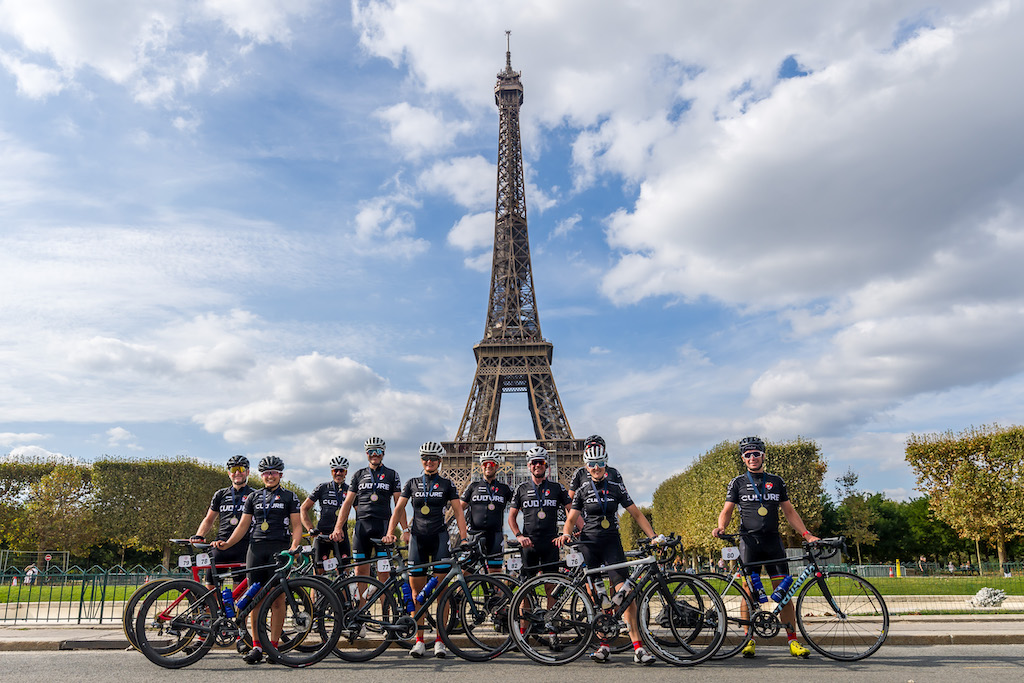 For more information about Cure Leukaemia visit their website at http://cureleukaemia.co.uk
For more informaiton about HotChillee visit their website at https://www.hotchillee.com
You can contact me at vakis.paraskeva@gmail.com