Following 2 successful tours of Stonehenge and a shortened 200k route last year, we decided to offer a tweaked version of the 300k route and see who wanted to 'upgrade' from the 200k.
Meeting up in Epsom bright and early was Mark D and Droid, with Richard Varian in tow, train ticket in pocket, intending on going one way.
We met up with Terry (Serge) and Russell (mini Serge) in Ashtead, then on to Leatherhead to pick up Chris B, Tony G and Marty to form our 8 strong group, setting up early with a paceline all the way through a deserted Guildford, and on to picturesque Frencham ponds and Churt.
Richard bid us farewell at Guildford and decided to continue at his own pace, so 7 of us carried on, with a steady pace fighting an occasional head wind.
First stop off was in New Alresford, to recharge with a pastry and time to fix a puncture on Mark D's bike, then on past Winchester, through Stockbridge and on to Salisbury.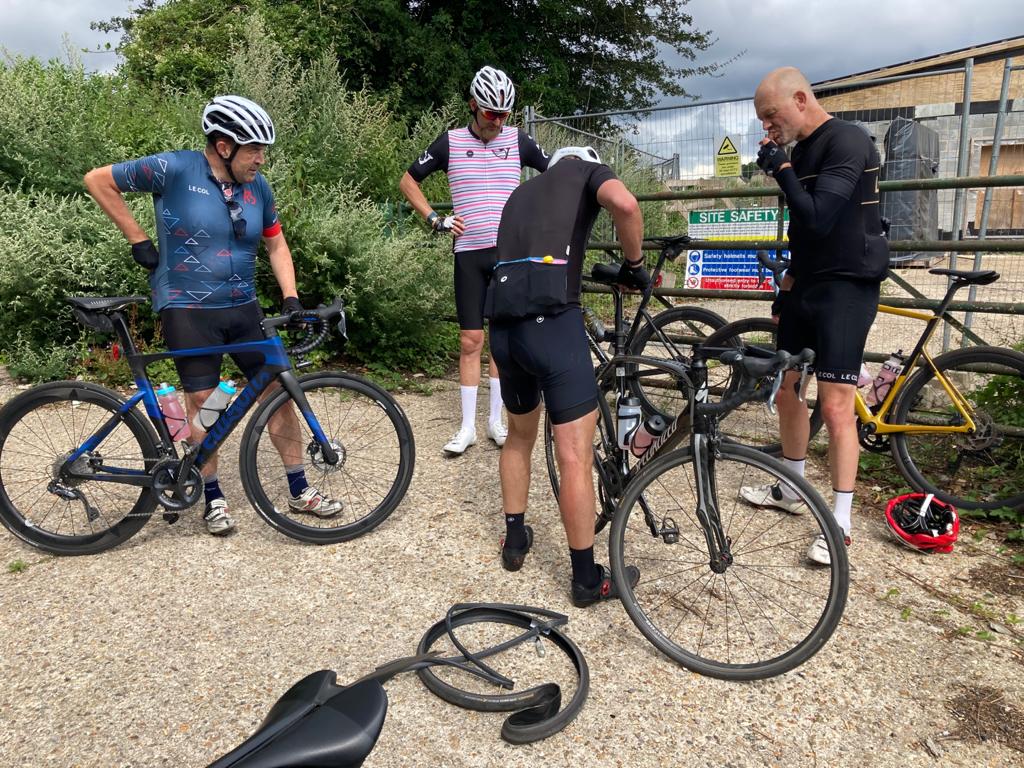 Such is the great advantage of arriving in town on a bike, we were able to go through the busy town and stop at The Cornish Pasty company for a 'large traditional' to replace some of the 7,000 ish calories we were to burn that day.
Next Stop was at Stonehenge, again cutting through the traffic, across the A303 like frogger, and right to the doorstep of the Stones for selfies.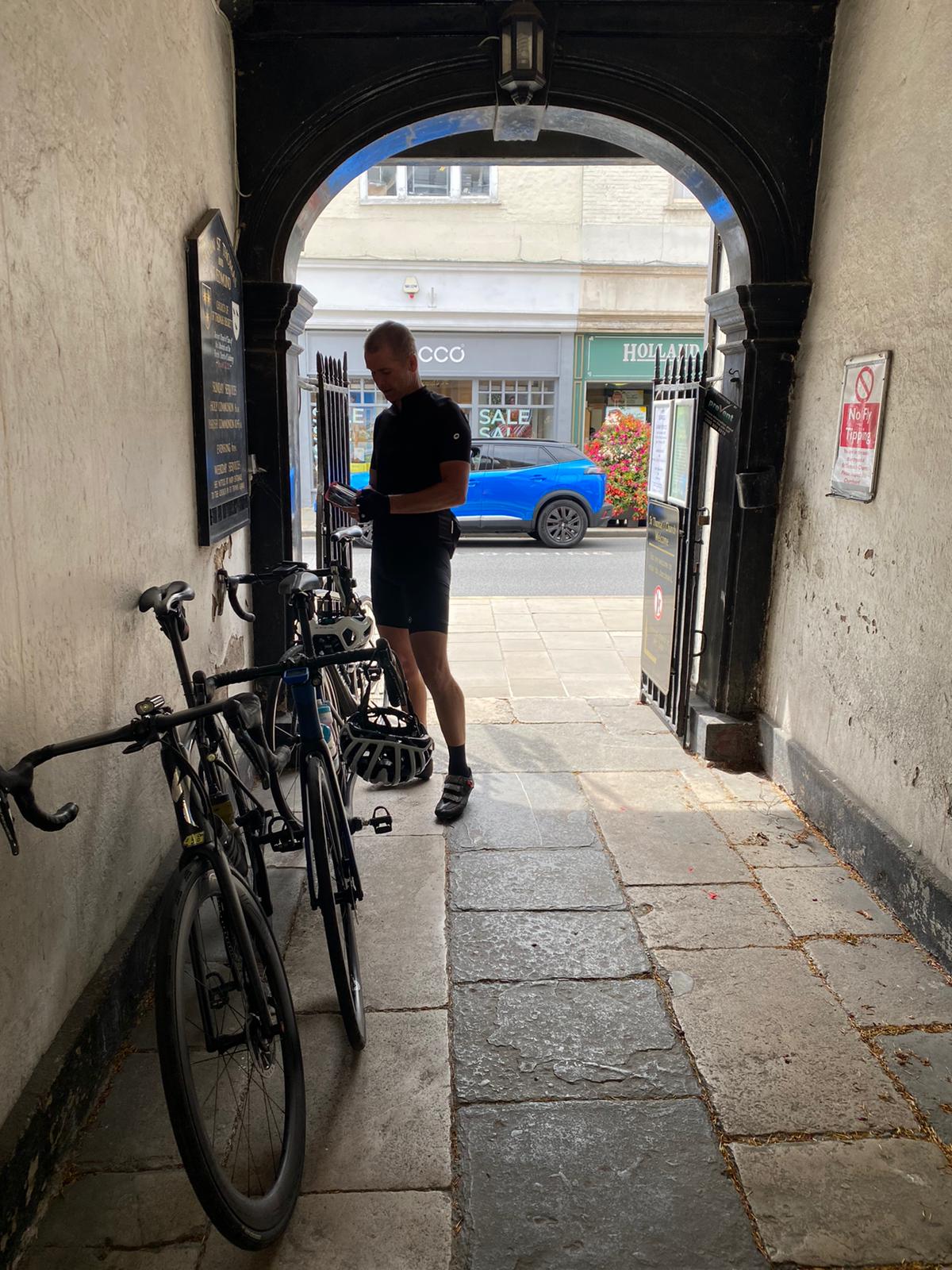 Now at the furthest point from home, the remainder of the trip was to be straight down wind, and with a well drilled 7 man team rotation, we were able to average approximately 30kph average speed all the way back from Amesbury to Epsom, this is a great route on a prevailing wind day!
Return route stops were at Overton and Westfield to inhale a few more much needed calories.
Top day out, lucky with the weather, no rain but we followed a shower through from Normandy on wet roads.
-- Droid --
Riders..
Andrew Mckenzie (Droid) Mark Dressel Richard Varian Terry Shepherd (Serge) Russell Childs (Mini Serge) Tony Gordon (Road Mole) Chris Bennett Marty Clark