Sunny but cold
Finally the sun was out the roads were dry and we could enjoy a Sunday social without getting soaking wet and a filthy bike needing a deep clean at the end of it!
Starting the ride at Pret Epsom, with a coffee or two, we had an excellent turnout, 11 riders in total with 3 dropping out mid ride (maybe the pace was too much...). Personally, I found it hard going having not been out on the road for 3 weeks and lots of running in my legs.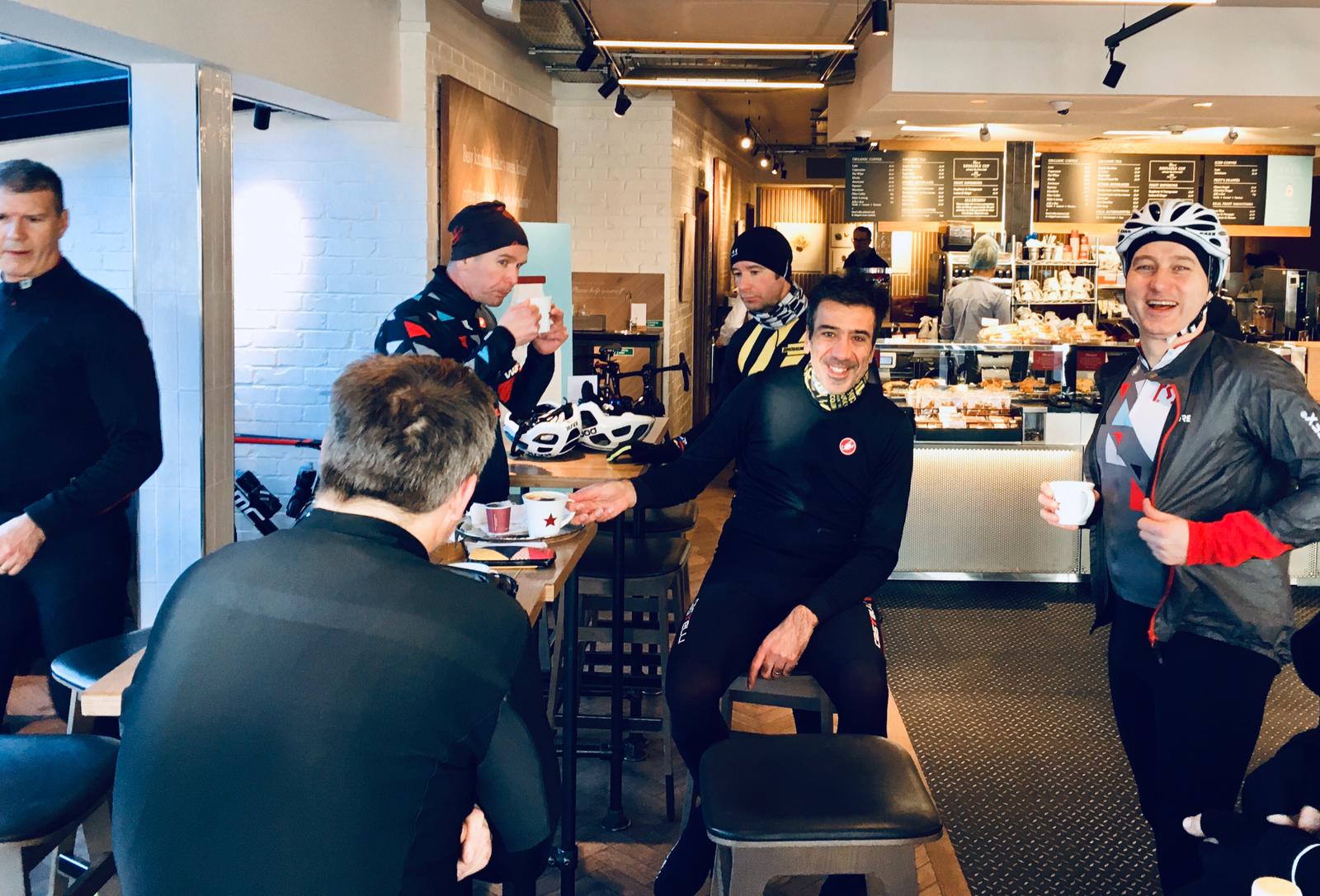 We used the Onyx Windsor loop, not sure it's my favourite Windsor loop but it's generally flat and fast...if you got the legs. Some mentioned that they thought there was quite a bit of traffic, might be just a coincidence but I think the River Run is a bit nicer with less cars.
With lots of wind about we got battered about quite a bit, I was totally wiped out by the time I got home, I think I bonked around Hampton court.
Hummy did his usual thing, pulling us all along for big long stretches although I had a tendency to drop off. And well done to Matt, getting better all the time, I wonder if he has caught on to Hummy's cunning plan….
Overall, it was great to be out in the sunshine with so many friends.
Coming up
This Sunday we have our monthly ride out with Pedal Active meeting at their Ashtead Cafe.
Meet at Coffee Active Ashtead 8am for an 8:15/8:30 rollout, please allow 3 1/2 hours for the ride, expecting about 80-100KM at a social pace, route to be confirmed on the day.
All welcome, if you plan on riding please indicate you are on Strava so we know whether to wait for people in case we leave early.
Contributions welcome
Please feel free to write your own blog posts, we want to keep the blog as active and informative as possible without boring you all to death with my drivel. So if you want to post something then let me know and I can set you up an account…alternately, you can just write your post in MS Word and send it to me and I will post it up for you.
Hope to see you Sunday,
VP-R